No doubt: a world changing to digital production!

Guest blog by Robert Posch, Operations Manager, Rondo Ganahl St. Ruprecht

Thank you to Koenig & Bauer Durst for hosting the SPC Open House in Lienz earlier this month. This was a real eye-opener. I learned a lot, especially with regard to our factory's 50th anniversary and the official opening celebrations of the digital print plant scheduled for later in the year.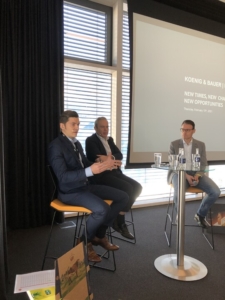 In my role as operations manager at the Rondo plant (below) in Styria, Austria, I see at first-hand how printing is evolving. Volumes for our flexo runs are getting smaller and smaller. The world is changing to digital production – there is no doubt about that.
From the beginning, we started moving shorter existing runs from offset and flexo to digital printing, which has had many benefits.
First, it is easy to print on uncoated paper, and it is also possible to run 80 to 120 linear metres a minute – with no scratches.
There are no quality challenges or defects at all with production jobs run on our Delta SPC 130 four-colour single pass press. We find that uncoated media works better for us in digital than flexo, and we need no primer.
The run-time for our printheads has been exceptional. We have had the SPC 130 for 4 years now and still some of the day-one printheads are still in the press!
We have noticed that e-commerce is the largest segment where digital production is first choice. One reason is because customers like the option of printing both on the outside and inside of boxes with the single pass press.
The decision to print digitally is based on speed, more precisely the cycle time through the plant, because brands increasingly need to get products to the markets quicker, as opposed to waiting 7 to 14 days with conventional production.
Our target is always to be with the customer within one week, often it is even within only a few days.
An example of customers benefiting from digital corrugated board production is our long-running, exclusive partnership with Lindt Sprüngli for its seasonally varying displays in Austria.
Around 4 million square meters were printed on the Delta SPC 130 (pictured below) in our first calendar year of production. Since then, volumes have been growing continuously up to 30% every year.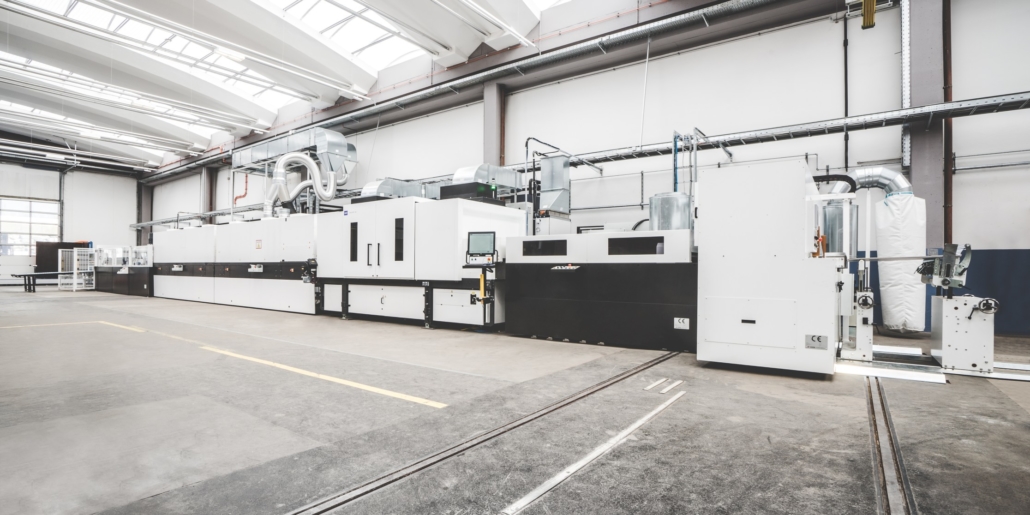 This year, we launched a full 2-shift operation. However, when we move the SPC 130 in April – the first machine to start live production in the new digital production plant – we will have a 3-shift operation.
We are very happy with digital!
https://www.koenig-bauer-durst.com/wp-content/uploads/2022/02/rondo2.jpg
1000
1471
Helmut Kremers
https://www.koenig-bauer-durst.com/wp-content/uploads/2023/02/koenig-bauer-durst.png
Helmut Kremers
2022-02-23 14:21:32
2023-02-22 14:24:58
No doubt: a world changing to digital production!