Collaboration crucial as TRG grows digital platform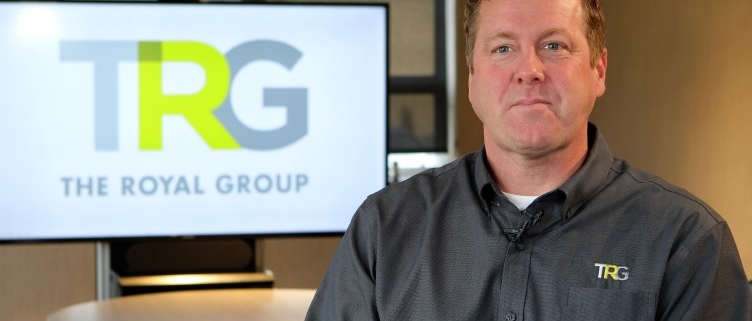 Guest blog by Adam Shafer, Director of Business Development, The Royal Group 

As one of the largest independently owned corrugated packaging providers in America, we pride ourselves on providing value-added tailor-made solutions for our customers.
This is achieved by investing in new technology platforms that really enable us to have a competitive edge by creating products that provide overall value for our customers.
Prior to jumping in with both feet, we had been evaluating digital platforms for a long time.
We surveyed a lot of our key customers and one of the messages that came back very loud and clear was that if TRG was going to get into the digital space we needed to make sure that it was an aqueous-based system.
We needed high speed automation and a sustainable solution through a company that was focused not only on the current offering but thinking long term on how to continuously improve on that platform in the future.
Koenig & Bauer Durst matched up to all those things, which is why we made the purchase decision on the Delta SPC 130 (pictured left).
Sustainability really is at the forefront of our industry, and we are very much committed to that and so it matched up perfectly for us to have an aqueous-based ink system that is fully recyclable and allows you to deliver food grade certified packaging.
The high-speed automation with the Koenig & Bauer Durst and the amazing print quality means we can increase our capacity and produce all the volume the customer requires to their highest quality standards.
This enables us to increase our capacity and therefore our ability to meet the increasing demands of the ever-changing marketplace.
The response from our customer base has been outstanding.
The Delta SPC 130 is a game changer and  Koenig & Bauer Durst is the company you want to be working with.
Not only does it deliver on the speed and the high-speed automation, but the collaboration has been key.
You can also watch the full video case study here.
https://www.koenig-bauer-durst.com/wp-content/uploads/2023/02/adam-schafer-Royal.jpg
396
752
Helmut Kremers
https://www.koenig-bauer-durst.com/wp-content/uploads/2023/02/koenig-bauer-durst.png
Helmut Kremers
2022-05-05 14:14:42
2023-02-22 14:15:59
Collaboration crucial as TRG grows digital platform