Power to the project team!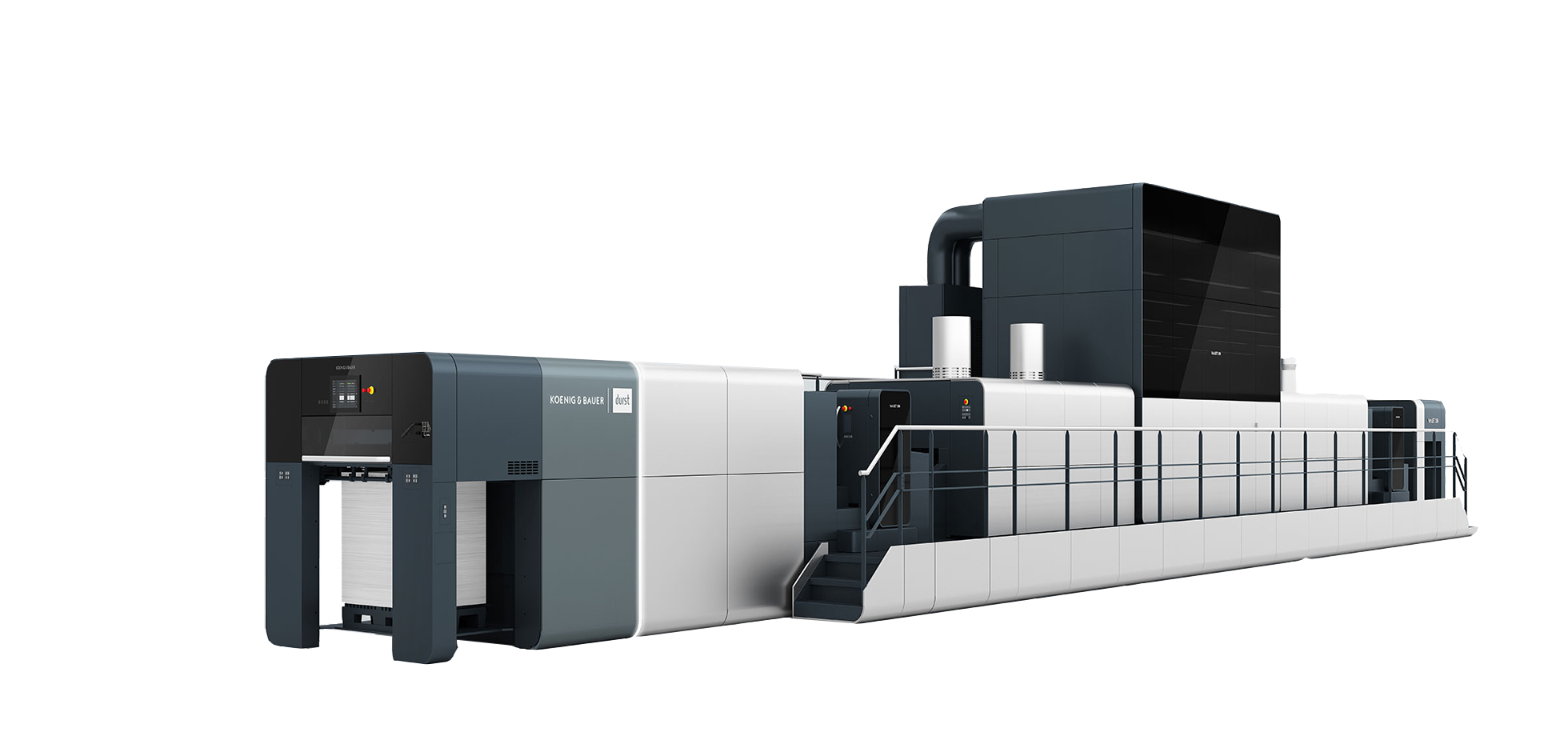 Two technology leaders in printing and packaging joined forces three years ago to pool expertise and resources in a research and development project costing millions of euros. Durst and Koenig & Bauer formed the joint venture company – Koenig & Bauer Durst – in 2019. The result of their seamless integration and cooperation was the worldwide launch of the VariJET 106 in October 2021. This is the background to the challenges and their achievements.

Full of festive spirit just before Christmas in 2018, and soon another reason to celebrate – the announcement of a joint venture company for further development of future-oriented digital printing solutions for folding carton and corrugated board printing.
Only a small, close-knit team of senior executives knew about the formation of Koenig & Bauer Durst, a 50/50 joint venture company for the joint development and marketing of single pass digital printing systems for the folding carton / carton board corrugated industry.
Within three years the two companies had launched the Koenig & Bauer Durst VariJET 106 in a world premiere attended by more than 50 VIP guests, as well as 20 journalists and analysts.
But it would never have happened without the dedication and commitment of a core project team that worked day and night to ensure everything was pitch-perfect for the launch. It was a project that will live in the minds of the team forever.
Koenig & Bauer, which had previously linked with another manufacturer to develop an earlier version of the VariJET, began discussions with inkjet technology leader Durst, manufacturer of advanced digital printing and production technologies, in 2018.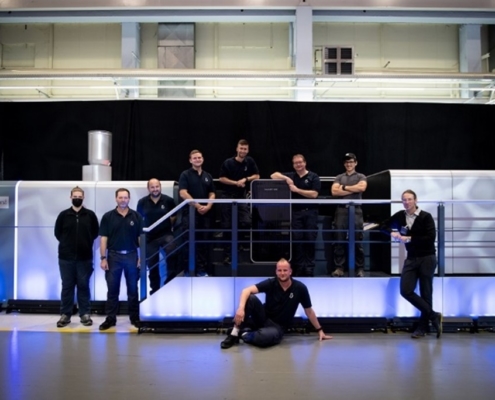 Already agreed in principle at board level, the first meetings were held offsite. To maintain secrecy, the project was code-named 'Kanzi' after the apple that is grown in south Tyrol and is renowned for its juiciness and lively taste. When Kanzi is translated in Swahili, it means "hidden treasure", which many may have considered an apt description at the time.
From the beginning, it was clear there were many synergies. And within a year of the official start, there was alpha testing on prototype machines in Brixen, Italy, the headquarters of Durst, and at Radebeul in Germany, the HQ of Koenig & Bauer's Sheetfed Division.
"It was hard work but right from the outset we were working extremely closely together as a team," recalls Philipp Gutgsell, Project Team Leader from Durst. "We were dealing with matters of huge complexity, but we knew that working with a company such as Koenig & Bauer would take us further into new markets. We created a good culture.
"We had many technical challenges, such as finding the right ink mixture and primer, and robust testing of both machines to ensure that we got the same high-quality results. It was time consuming to find the correct primer that performs on all the different substrates, plus developing a system with water-based, food-safe inks.
"It was also important that we had a common language in which to communicate. We all knew we had to work extremely well together. Close attention to detail was required, so we were double-checking everything."
The inkjet system for the VariJET 106 was developed from technology used for Durst's Tau RSC platform for label & packaging markets, which has created an enviable reputation across the world for quality, productivity and reliability.
In 2019 without a pandemic to contend with, the teams – usually around six to eight people – communicated online and had regular face-to-face meetings. When Covid arrived, the project had to continue – albeit slowed down, particularly when both Durst and Koenig & Bauer had temporary factory closures. This also put the brakes on the ink and software developments.
The cancellation of drupa in 2020 turned out to be a blessing in disguise for the teams in some respects, not only because of Covid, but because of worldwide shortages of components, which is still an everyday problem for many companies, not just for the two teams responsible for the VariJET 106 development.
"There were so many positives," said Mr Gutgsell. "Important topics included adapting software, revising ink, inspection systems and image capture. It was a very challenging timetable, and it took longer to fulfil the readiness levels."
With development going well, another VariJET 106 was built in Radebeul and the stage was set for a worldwide premiere in front of the world's press, analysts and 50 VIP guests.
But with launch date moving ever closer, stress levels were rising. In addition to ongoing problems caused by global paper shortages, one specific challenge involved finding a correct-sized replacement part for the VariJET 106's feeder system. Sophisticated predictive maintenance technology ensured that operators knew when the part needed replacing, however a long-lasting solution was eventually finalised at 20.30 the night before the official unveiling of the VariJET 106 launch.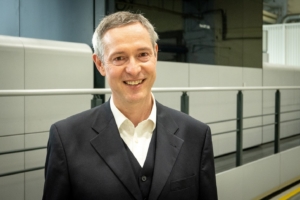 Bernd Patzelt, VariJET 106 project leader for Koenig & Bauer, said: "Right from the start there has been good chemistry between the teams, and we have always found common ground.
"We all believe in the highest possible standards and quality. I very much like the effective and pragmatic ways of working together, all with direct and open communications. Both companies have highly skilled and experienced staff, who at all times provided high level capabilities and competences in many different areas.
"Everything has been done with the customer in mind. Whether it has been working on chemistry for ink optimisation, running ever-more substrates on the press or looking at the production performance and capabilities of the press, this has been a team effort.
"The project has been a very exciting time and it was a big relief to find in Durst an extremely effective partner. Now for the beta testing…!"
https://www.koenig-bauer-durst.com/wp-content/uploads/2022/11/varijet_news.jpg
600
600
Helmut Kremers
https://www.koenig-bauer-durst.com/wp-content/uploads/2023/02/koenig-bauer-durst.png
Helmut Kremers
2022-11-24 13:02:05
2023-03-10 11:33:25
Power to the project team!